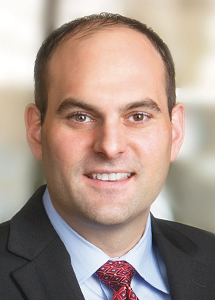 Manny Hochheimer
AVP of Corporate & External Relations, Numerica Credit Union
Q1: Numerica is now the fourth-largest credit union by assets in Washington State. Do you have any strategic plans over the next three years that you can share with our readers?
A1: Over the next three years, Numerica's focus is much the same as it has always been – to enhance lives, fulfill dreams and build communities. In order to do that successfully, we must continue to grow, ensuring quality financial services are readily available and easy to access for our members. We also plan to remain actively involved in our communities, ensuring a strong, vibrant community that fosters well-being for both businesses and residents.
To accomplish this, our strategy includes designing branches that are open and inviting and that encourage conversations about finances. We plan to implement convenient technology that gives members access to their money 24/7. Currently, our members can manage their finances through the use of our mobile app, Apple Pay, Google Pay, Samsung Pay, Fitbit Pay, Gamin Pay and Microsoft Pay. We will continue to stay on top of new tools that make managing finances easy for our members. We will also remain committed to enhancing our community by giving back at least 5% of our earnings.
Q2: The credit union serves three key markets:  the greater Spokane area, the Tri Cities and Wenatchee. In these markets, Numerica has been a generous sponsor of community-building activities. What criteria do you use to make your social investments?