Spokane Trends Has A New Look
by Trends Staff
We are excited to officially announce a completely redesigned Spokane Trends website!
Many of the functions you have become familiar have not changed. For example, the ability to switch views from the county to the Cities of Spokane and Spokane Valley work the same. The "More Information" and "Download Data" sections work exactly as the previous version. The ability to select and deselect aspects of the graph also works the same.
If you have not used the "Search" feature yet, it is one of the newest functions available. Sitting directly above the new "hamburger" menu in the upper-right corner of the website, the Search function will allow  users to type in a key word or phrase to quickly refine a search for relevant indicators.
Inside the hamburger menu, you will also find links to both familiar and new features. They include:
Indicators At A Glance - a complete list of each indicator on the Trends website. The title is also a hyperlink to view the indicator.
Resources - a list of helpful community resources separated by category.
In The Press - indicators that make the news are featured here.
Other Sites - a list of community indicators websites facilitated by Eastern Washington University.
Newsletter - subscribe, manage your account, and view archived newsletters.
Blog - a list of the most recently updated indicators on the Spokane Trends website.
Compare - choose any two indicators from any community indicators website for a side-by-side comparison.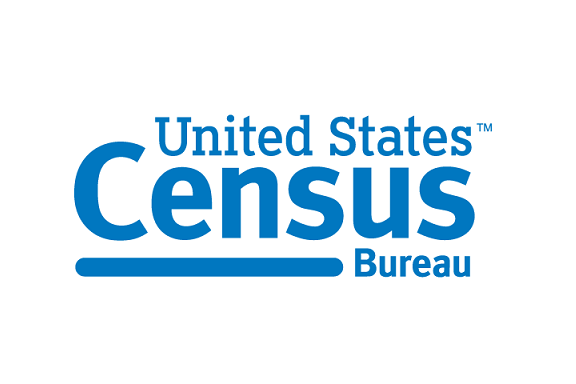 U.S. Census – Men & Women, Money & Work
by Trends Staff
Based on data, we know the "typical" U.S. male worker earns more than the "typical" U.S. female worker employed in the same occupation. What is typical? What can drilling deeper into a variety of different occupations and educational attainment levels tell us? Looking at the gender income gap occupation by occupation might be very time consuming and tedious. However, data visualizations and dashboards provide the ability to sift through mounds of data quickly.
Men & Women, Money & Work, a feature in the U.S. Census Bureau Interactive Gallery, estimates different annual incomes of full-time, year-round workers, aged 25-years and older based on gender. Further detail includes the gender pay gap by occupation, occupation group, occupation size, education level, and by the share of women in a particular occupation.  
The dashboard offers a variety of detail, such as income differences of women and men based on occupation, occupation group, occupation size, education level, and by the share of women in a particular occupation.
The U.S. Census reports during 2016, overall, women workers earned about 80 cents for every one-dollar men earned employed in the same occupation. While the overall disparity is clear, Men & Women, Money & Work also shows the income disparity exists within nearly all occupation groups.
According to Men & Women, Money & Work, during 2016, the median earnings of women were higher than men in just four occupation groups: roofers (1.2%), mining machine operators (0.8%); telecommunications line installers and repairers (3.7%); first-line supervisors of protective service workers, all other (25.9%). Represented by the low percentages in the parentheses, the share of male workers in each of these four occupation groups dwarfed the share of female workers.  
Yet even female dominated occupations such a registered nurses (87.7%); nurse practitioners (87.9%); secretaries and administrative assistants (94.8%); and elementary and middle school teachers (77.6%), in these fields, women earn roughly 92%, 90%, 83%, and 94%, respectively, of their male counterparts.
Earning a college degree increases employment opportunities, corresponding with higher income potential and better benefit packages. While also opening new career paths, unfortunately, earning a bachelor's degree increases the income disparity of women to their male counterparts.
Men & Women, Money & Work, during 2016, women with a bachelor's degree earned about 74 cents for every one-dollar earned by men employed in the same occupation.
Men & Women, Money & Work is a great example of how data visualizations can help streamline through mounds of data. Alternatively, if someone would like to drill deeper at a little slower pace, the mounds of data behind this visualization are available as well.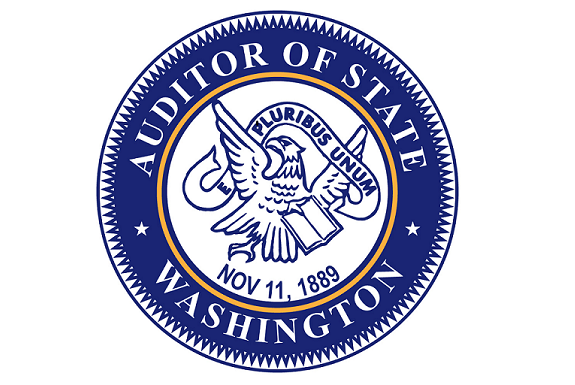 New State Financial Intelligence Tool
by Trends Staff
The Office of the Washington State Auditor has a new tool for Mr. and Mrs. John Q. and Martha Q. Public to go for government financial accountability information called the Finance Intelligence Tool (FIT).
This data has always been (and still is) available through the Local Government Financial Reporting System (LGFRS), also provided by the Washington State Auditor. FIT presents data from a "snapshot in time" published "periodically" by the auditor's office. The LGFRS offers the most recent data available in real-time to include late or corrected financial reports, but is difficult to use and does not provide benchmarks.
Perhaps the easiest way to navigate through a variety of search options is by using the map. Access the map by clicking on "Find a Government" on the left side of the webpage. Choose an approximate location on the map, and double click. This produces a list of all governments located within a relatively close proximity of the map click (city, local, county, etc.).  
From here, select a government from the results list. The map will first re-center itself to the geographical location of the selected government and offer a "View Profile" button.  
Selecting "View Profile" creates a Government Profile webpage with basic information about the selected government such as mailing address; website link; basis of accounting; and a link to historical financial reports. The Government Profile webpage also includes:
annual filing data (revenues, expenditures, and total financial summary).
financial health and scorecard in key areas (fund balance sufficiency and sustainability, debt load, current ratio, etc.)
share of revenue by source,
share of expenditures by department
a side-by-side comparison between the selected government and the statewide averages of similar governments and their revenues and expenditures.
The Government Profile webpage for Spokane County shows during 2017, Spokane County had $475.8 million in revenues and $432.3 million in expenditures. We also quickly see 87% of revenues were from taxes (42%) and charges for goods & services (45%). 70% of expenditures were for social services (43%) and public safety (27%).
If you are looking for a little more than a basic summary of governmental revenues and expenditures, click on any section of the Government Profile webpage (annual filing data, financial health in key areas, etc.) to find more detail.
For example, the "Annual Filing Data" section offers "Revenues" and "Expenditures" for the selected government, as well as a "Total Financial Summary".
Select "Revenues" to see a breakdown for seven governmental revenue sources, one of which is "Taxes". Selecting "Taxes" provides greater detail on revenues from Property Tax; Retail Sales and Use Taxes; Business and Occupation Taxes; Excise Taxes in Lieu of Property Tax; and Other Taxes.
The FIT is easy to use and navigate while also providing easy access to the underlying data. Now, Mr. and Mrs. John Q. and Martha Q. Public can better inform themselves in less time than before.
Water Consumption: Drier Summers Are Increasing Demand
by Brian Kennedy & Dr. Patrick Jones
Spokane County sits upon one of the greatest resources needed for human survival, water. The Spokane Valley-Rathdrum Prairie Aquifer contains roughly 10 trillion gallons, covering about 370 square miles across Washington and Idaho. Despite its abundance, there are risks: it is the sole source of water for most people residing in Spokane County. With a growing number of residents tapping into the aquifer how has consumption changed, and how can we protect our means of growing but not abusing this resource? Indicator 4.4.1 tracks the water a resident consumes each day to help monitor usage across the county.
This county estimate is based on the thirteen largest water districts, as tallied by residential connected. The average water consumption per person within the county was roughly 274 gallons per day in 2017. This has actually seen about a 3% decline since the peak, as well as the start of the trend in 2009, where residents were using about 282 gallons per day but still about 10 gallons per day more than the series average of 264 gallons. The last three years have shown abnormally high water consumption for these 13 districts, reaching a max in 2015 of over 290 gallons per day. Since 2015 consumption has slowly started to stabilize back down, but what could be causing these fluctuations?
According to Hilary Nickerson, City of Spokane Water Department, and Doug Greenlund, an Environmental Analyst of the City of Spokane, "single family residential water use is the largest water user sector for most water providers in the area. A home can use four times or more water per month in the summer than the rest of the year."
In this indicator, we peg water consumption to the total inches of rainfall during the summer months (May through September). Peak consumption is nearly always linked to dry summers. In fact, the two phenomena show a strong, negative correlation of -70%, as summer rainfall declines, local water consumption climbs. Other measures one might expect having a similar relationship, such as snowpack on Mt Spokane, showed no significant correlation. Observing consumption and rainfall in 2015 and 2016 show this relationship the clearest. With these years being the direst summer of the trend having just 1.81" and 1.93" of rainfall respectively, it is clear why water consumption peaked over this time period and began falling again in 2017 when rainfall picked up.
The National Weather Service's Climate Prediction Center creates probability outlooks for both temperature and precipitation looking at the 2019 summer months. For the Spokane region, they estimate that there is about a 40% to 50% chance that temperatures will be above the average and that precipitation has about a 33% to 40% chance of being near normal. Given that the latest 5-year average of rainfall is about 3.05" and the inverse relationship stated earlier, it would not be unexpected to see water consumption per person to be somewhere in the 260 gallons a day.
However, within the County, there is quite a lot of variation potentially affecting the estimate, of which maps of the district layouts can be found here. Take the City of Spokane, which makes up the largest water district of the thirteen used to create the County estimate. In 2017, its use sat at about 240 gallons used per person per day. Following the county trend, the city peaked in 2015 at roughly 270 gallons and began to fall to where it sits at about 10 gallons above its trend average.
This differs quite a bit from that of Spokane Valley, largely made up from Vera Water and Power, Modern Electric Water, Model Irrigation District, and Spokane County Water District 19. Residents consumed 382 gallons of water per day in 2017. Again, following a similar trend of peaking in 2015 (at 430 gallons) and starting to fall back down towards the trend average of 370.
The difference between the City of Spokane and Spokane Valley residential water usage can in part be attributed to lot size and population density. The City of Spokane has roughly 600 more people per square mile than the Valley, shown on indicator 4.3.1. Given that there are more people packed in a square mile would lead to reason that there is less room for lawns, the largest contributor to water consumption.
So where do we go from here to curb water usage throughout the County? Dan Kegley, director of Wastewater Management for the City of Spokane, states "our next step to continue or lesson current per capita use is smart irrigation and landscape design in conjunction with adaptive planning. Although we currently sit on top of one of the most prolific aquifers in the world we cannot deny that our future would change dramatically in the event of water shortage or scarcity. We need to take steps now to insure we do not walk down that same path." And the City of Spokane has begun doing just that through the SpokaneScape program.
Its focus is on the replacement of lawns with low volume irrigation and drought tolerant plants. Residents can earn up to a $500 credit towards their water bill, claiming $0.50 per square foot of lawn transitioned to less water intensive landscaping. While the program is still young - 2018 being the first year, 22 residential and one commercial customers have completed the program. Longer term, it has the potential for significant water reductions. Estimates from Nickerson and Greenlund show that "by using drip irrigation coupled with low water demand plants and mulch there could be as much as an 80% reduction in water used, or a 1,000 square foot project could save 11,000 gallons a year."
So with new programs starting to take hold within the region, water consumption in the region will be an interesting trend to follow. With most residents sharing the same aquifer, our water supply, while currently quite large, is relatively fixed. As population grows, continuing to monitor and reduce usage per person will help ensure its supply for years to come.
Low Supply of Homes For Sale in All Price Ranges
by Scott Richter and Dr. Patrick Jones
It is not an understatement to claim the housing market in Spokane County is now a seller's market. Primarily, these market conditions are due to low inventory and high demand. The low inventory of homes for sale has been a large factor in the very low number of home sales.  
Currently our local housing market is one of a few metro housing markets still experiencing strong growth in home values.  Realtor.com published an article in early 2019 showing the housing market in the City of Spokane is still achieving double-digit gains in median home resale value.
Rob Higgins, Executive Officer of Spokane Association of Realtors, has been working in the housing industry in the Spokane area for more than thirty-years and notes that recent housing inventory in Spokane County is "by far" the lowest he has seen during his career.  
Higgins said that a normal housing market would have four- to six-months of inventory. Inventory of six-months or more is a "buyers' market" and inventory of less than four-months is a "sellers' market".
Regardless of demand, which is high, a low inventory stifles the market.
Higgins referred to a Housing Ladder, a pattern where people sell a house they have been living in for some time and upgrade to a home with a higher price tag. When one or more price ranges have a low inventory, it's like removing a few rungs in the ladder. If inventory is low and prices high, even though we are in a seller's market, there is incentive for homeowners to stay put and not upgrade.
Higgins said the Housing Ladder is currently stagnant, reducing a major part of a typical housing market. Without people upgrading, a whole segment is missing from the real estate market. It's not opening up homes as it would if people were selling old homes intending on buying a more expensive home. 
Indicator 6.3.3 Monthly Supply of Homes Listed by Price Level shows the most recent data available, , first quarter of 2019 (19Q1) in Spokane County, the total month's supply of homes listed for sale based on price was:
6 months for $80,000 or less;
8 months for $80,000-$159,999;
1 months for $160,000-$249,999;
1 months for $250,000-$500,000.
Clearly, these numbers place Spokane as a seller's market. Note that during 19Q1, three out of the four inventory price ranges in Spokane County showed inventories below the state benchmark. The single price range in the county higher, the $250,000-$500,000 price range, was only 0.5 months higher than state.
Higgins said homes less than $80,000 are usually in substandard living condition having quite a few issues. He said, "Flippers most often purchase homes in this price range, making necessary repairs and updates before they relist the home for sale."   
The most expensive price range in the series, $250,000-$500,000, is higher than what the typical homebuyer is looking for, according to Higgins. That said, the median home resale value (see: Indicator 6.3.1) has been increasing at a pace where the typical homebuyer might need to consider their ability to afford a higher priced home. The median resale home value in Spokane County has increased from $168,800 in 14Q1 to $255,600 in 19Q1. This is an increase of 51.4% in just 5-years; an increase from $208,100 (23.3%) in 17Q1; and an increase from $225,100 (33.4%) in 18Q1.
Homes with resale values in the $80,000-$159,999 (at 0.8 months current inventory) and $160,000-$249,999 price ranges (at 1.1 months current inventory) are typically where most transactions are occuring. Currently, these two price ranges have a combined total of 1.9 months of inventory.   
Low inventory levels are influenced by a lack of buildable land, increased labor costs to build new homes, and increased material costs (some directly resulting from newly placed tariffs).  
Modular Today estimates "On average, you can expect to pay a price of $184,000 just for the building materials and specialized labor needed to construct a new home." While acknowledging this is an estimated average for the nation, some geographical locations in the U.S. are more expensive to live.
Summer is typically the hottest time of the housing market and the first quarter of 2019 already shows a very low inventory. Home values in Spokane County will probably continue to increase as inventory remains low as we head into the peak of the housing market.  
County Opioid Prescription Rate Above State
by Scott Richter and Dr. Patrick Jones
Every indicator on the Trends site tells a story about what is happening locally. When possible, it is accompanied by a state and U.S. benchmarks, primarily offered to provide context to local data. Benchmarks can also show issues of concern, as well as areas where we might be doing better than the benchmarks. At their core, benchmarks show we are all connected, to some degree, and local actions and achievements are not isolated.
While the opioid crisis in Spokane County is unique to us, the same is true for other communities all across the nation. Problem outcomes unique to communities across the U.S. scale up to the national opioid crisis.
Opioids are now the national focus perhaps shifting from methamphetamines in recent years. Yet, overdose deaths involving cocaine and psychostimulants are also increasing. Methamphetamine (a psychostimulant, not an opioid) was responsible for more overdose deaths in Spokane County from 2015 to 2017, at almost a 2-to-1 ratio compared to opioid-related deaths (see: page 25).  
Why mention overdose deaths when this article is focusing on opioid prescriptions per 1,000 residents? Simply to point out that opioids are not the only drug killing people in Spokane County (and across the U.S.), but also to show the increase in opioid-related drug overdose deaths has been the unintended consequence of a dramatic increase in opioid prescriptions.
From the American Society of Addiction Medicine: "From 1999 to 2008, overdose death rates, sales and substance use disorder treatment admissions related to prescription pain relievers increased in parallel. The overdose death rate in 2008 was nearly four times the 1999 rate; sales of prescription pain relievers in 2010 were four times those in 1999; and the substance use disorder treatment admission rate in 2009 was six times the 1999 rate."
According to the U.S. Centers for Disease Control and Prevention (CDC), the "rise in opioid overdose deaths can be outlined in three distinct waves" with the first being "increased opioid prescribing during the 1990's".
The CDC reports, "From 1999 to 2017, almost 218,000 people died in the U.S. from overdoses related to prescription opioids."
According to the National Institute on Drug Abuse (NIDA), during 2017 in Washington State, opioid-involved overdose deaths per 100,000 residents was 9.6. Of the 742 total opioid-involved overdose deaths in the state during 2017, 343, or 46.2%, involved prescription opioids.
As new treatments are developed with a much lower risk for addition or abuse, legitimately prescribed opioids are still very much a necessity. Opioids are sometimes still the best treatment for people with chronic or intractable pain. Opioids also help in the initial stages of recovery from serious injuries or surgeries. 
While receiving a legitimate opioid prescription is far from a direct connection to an addiction, an opioid disorder, or even heroin use, there is still a risk. As a result, laws and recommendations for safe prescribing are constantly being updated.  
NIDA says of all legitimate recipients of a physician-prescribed opioid, nearly 30% misuse them and between 8%-12% will develop an opioid use disorder. Further, as many as 80% of heroin users misused prescription opioids first. Therefore, it is helpful in understanding the problem and potential solutions of prescribed opioids.
Nationally, both the total number of opioid prescriptions and the rate per 100 persons have decreased since 2006, according to the CDC. During 2016 in the U.S., the total number of opioid prescriptions written was 191,218,272, decreasing from 215,917,663, or by 11% since 2006. The prescribing rate per 100 persons was 58.7 during 2016, decreasing from 72.4 in 2006.
Looking at the Recipients of Opioid Prescriptions per 1,000 Residents indicator on the Trends website, we see during the fourth quarter of 2018 (18Q4), the recipients of an opioid prescription per 1,000 residents of Spokane County was 88.2, decreasing from 118.9 in 12Q1. Across Washington State, the rate was 68.7, decreasing from 98.2 in 12Q1.
Further, the trend line has been decreasing in both the county and state. Additionally, Spokane County has been consistently above the state benchmark. It's also interesting how the trend lines for the state and county have a very similar path – they both seem to have similar ebbs and flows.
Where the actual prescription was written doesn't matter in this series, whether outside of the county, or even the state. To be counted, the prescription must have been filled in Spokane County. Filling an opioid prescription anywhere in Washington State triggers the Prescription Monitoring Program (PMP). PMP tracks all prescribed medications designated as controlled substances, which are pharmaceuticals classified as Schedule II-V. PMP will record the details of the person receiving the prescription. This indicator includes opioid prescriptions for all age groups.     
The PMP provides information for prescribers and pharmacies so they know in real-time if someone is receiving multiple prescriptions from different doctors, which would increase the ability to misuse and abuse the medication.
PMP does not count prescriptions opioid medications:
dispensed outside of WA state,
with quantities lasting 24-hours or less,
given to patients in hospitals,
dispensed by a pharmacy inside a jail or prison,
dispensed by an Opioid Treatment Program,
some federally operated pharmacies, such as Indian Health Services.
Prescribers face increased scrutiny, regulatory responses, and in some cases criminal liability for how they prescribe opioids. People who might have received an opioid prescription 10- or 20-years ago, but under the same circumstances would not today.
One of the unintended consequences is some people with severe pain are finding it difficult to get an opioid prescription. The CDC Guideline for Prescribing Opioids for Chronic Pain are non-mandatory and increasingly stringent prior authorization requirements for opioid prescriptions are having a negative impact on both doctors and patients. 
While opioids will have a role in dealing with chronic and severe pain in the foreseeable future,  pharmaceutical technologies are developing new pain medications with a much less likelihood of potential for misuse and abuse. Since opioid pharmaceuticals are one of the driving forces behind the opioid crisis, it is likely this indicator will continue its downward trend.
Keeping an eye on this indicator towards the future, the big question for Spokane County is will we eventually begin to see rates closer to those of the state? Or, will the county continue to be 15 to 20 opioid prescriptions per 1,000 residents? If the Spokane County opioid overdose death rate is still consistently above the state benchmark, it might indicate we need to change how we are responding to our local opioid crisis.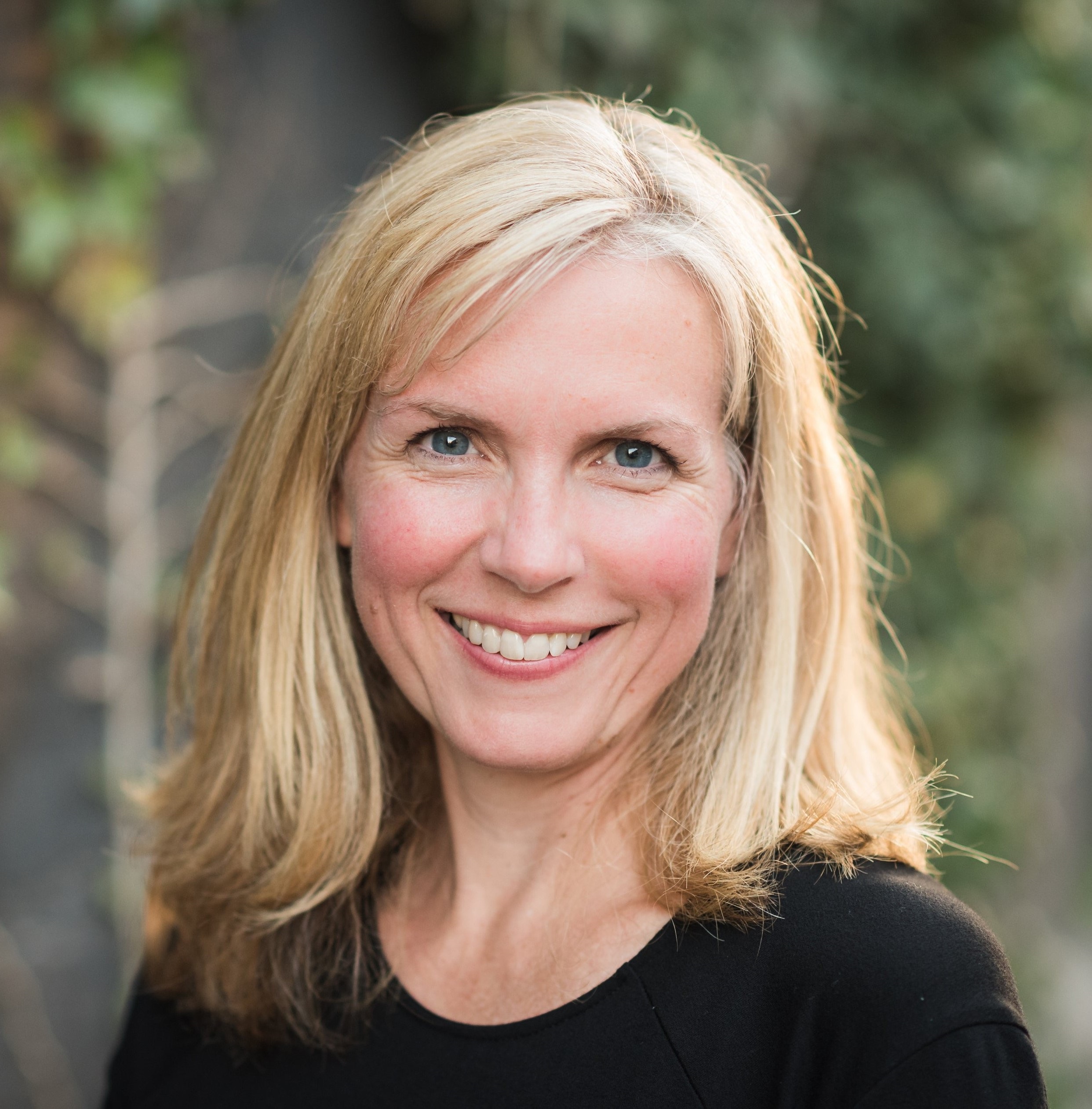 5-Questions with: Kelly Stanford
Vice President of Clinical Operations & Market Integration, Kaiser Permanente
Q1. It's been over two years since Kaiser Permanente purchased Group Health. What, if anything, has changed for the company's Spokane presence?
A1. Spokane is a priority market for Kaiser Permanente Washington. We have created a long-term strategic plan that includes growth in services, growth in the number of patients we serve, and our continued commitment to the health of the Spokane community. In our first two years, we've focused on improved service to our members as well as deepening our commitment to the communities we serve.  Here are some examples.  By leveraging the knowledge and resources now available to us through Kaiser Permanente, we've been able to make improvements to our facilities for a better patient experience and empower our staff by offering new opportunities and resources to them. Kaiser Permanente's Thriving Schools initiative has been activated in Spokane – bringing educational theatre programs to our middle schools, offering 'Buddy Benches' to our local elementary schools, and providing funding to efforts like the Spokane County Threat Assessment Cooperative to enable our school districts to work with community agencies to better address needs of our students.
Q2. As head of operations, what are the metrics that you pay most attention to?
A2. This year the number one metric we are monitoring is around our service and experience. How do our customers perceive our service and care access within Kaiser Permanente? Health care tends to have a notorious customer service reputation, and we are diligently working to turn that around. We currently use Press Ganey to measure satisfaction and experience for our patients and members and are working on several initiatives to improve experience regarding access, our phone systems, and how well we coordinate care within the system.
Q3. To what degree, if any, do the indicators on Spokane Trends help inform the operations of Kaiser Permanente in the area?
A3. We utilize the indicators on Spokane Trends in multiple ways, including trends in population growth, Medicaid coverage, and many of the metrics within the health section. Each of these helps us define our plans around supporting the community from a care and coverage perspective, identify gaps, as well as how we can continue to participate effectively in our ongoing goal of improving the health of all residents of Spokane. Being able to access these pertinent indicators in one place is a powerful resource.
Q4. You've been in the Spokane area for over 25 years. Surely some aspects of life – in or outside of healthcare -- here have changed over the interval. Are you able to find any of those changes reflected in the Trends?
A4. I'm a life long resident of Spokane and have seen many things change over the years. The most exciting changes from both a personal and professional view is the growth of our community overall and the decrease in the last few years in the number of uninsured. It has been so exciting to see Spokane grow as a community and enjoy a vitality and spark that was missing in years past. I have always been proud of this community and all we have to share, and it's exciting to see us thrive. On a more health care related note, I think one of the most significant impacts in Spokane in the last few years has been the expansion and access to health care insurance. The current growth in Medicaid coverage fills a need to improve overall health care security despite household income increasing slowly. If you ask me the same question in another five years, what I hope to see is an improvement in overall health including a decrease in chronic disease. Just because we have health care coverage doesn't mean we are necessarily moving the needle on overall health—but it is a step in the right direction.
Q5. As a healthcare professional, you have likely experienced some, perhaps dramatic, changes over the past three decades. Is a greater facility with data one of them? If so, where do you see enhanced use and understanding of data among your colleagues?
A5. The use of data is integral to the success of health care at both macro and micro levels. On a broader scale, trends of overall health, predictive modeling, and understanding clinical variation have been key in creating evidence-based models and supporting our approach to integrated care. Adding in more focused personal analytics and how we use information to make daily health decisions will be a fascinating expansion in the years to come.  In Spokane we have created an integrated information sharing model as most health care systems are now using the same electronic medical record. This enhances quality and safety as well as improves the transitions of care. We are at a tremendous time in health care in many ways and agreeing as an industry and society on how we use data going forward will be exciting, challenging, and ultimately will transform how health care is delivered.