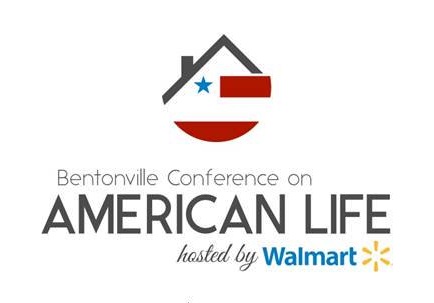 Bentonville Conference on American Life: Community Archetype View
by Trends Staff
If you ask 10 different people how they feel about Walmart as a company or community partner, chances are you'll get 10 different answers. Walmart represents a dichotomy of a large retailer offering lower prices vs. a large retailer putting small businesses at risk.
Chances are also unlikely you've heard of some of the research Walmart produces.
The inaugural Bentonville Conference on American Life sponsored by Walmart, created an interactive map of the U.S. distinguishing eight different county archetypes: Urban Centers and Core Suburbs; Urban Periphery; Smaller Independent Counties; Americana; Distressed Americana; Rural Service Hubs; Great Escapes; and Resource-Rich Regions. The map offers an archetype for every county in the U.S.
Each archetype has specific action items attached offering ways to maintain and attract new businesses and industries, as well as preparing a local workforce to better meet future demands of local economies. 
The Spokane County archetype is a "Smaller Independent Economies". According to the report, we should focus on: 
Enhancing white-collar skills demanded of the 21st Century economy;
Invest in "Quality of Life" measures to attract and retain 'new economy workers';
Leverage existing knowledge working skill base to attract new employers;
Promote entrepreneurship by easing regulations on launching a business.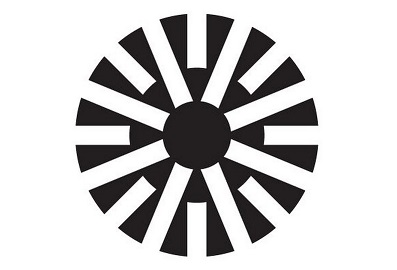 Are You In the Middle-Class?
by Trends Staff
What exactly is the middle-class? Is there still room for me in a shrinking Middle-Class?
According to Investopedia, the middle-class are "individuals and households who fall between the working class and the upper class within a societal hierarchy."
This obviously isn't very helpful.
Brookings Institute deepens the mystery by asking things such as: "Is middle-class status a reflection of economic resources, especially income or wealth?" Brookings then suggests scholars, sociologists, philosophers, and economists will each answer this quite differently.
CNN Business offers a narrow definition of "those who are literally in the middle fifth of the nation's income ladder" and a broad definition of "everyone but the poorest 20% and the wealthiest 20%".
Ultimately, each of these definitions are correct within their unique set of boundaries. Yet determining whether you are "officially" a member of the middle-class also depends on where you live, your income, and the number of people living in your household. Pew Research has developed a Class Calculator taking these parameters into effect.
After you enter your information, you will know what income class you are in, as well as the share of your fellow residents in the same income class. Spoiler: in the Spokane-Spokane Valley Metropolitan Statistical Area during 2016, 29% of adults were in the lower income tier, 56% were in the middle tier, and 14% were in the upper tier. Where do you fit?
Now that you know your official income class, continue to "Step 2" of the calculator to see how you compare to others across the U.S. with the same demographic profile.
If you learn you are middle-class, no need to excessively worry about it shrinking. The middle-class, even defined slightly different by Investopedia, Brookings, and CNN, it will always include more citizens than the lower- and upper-class.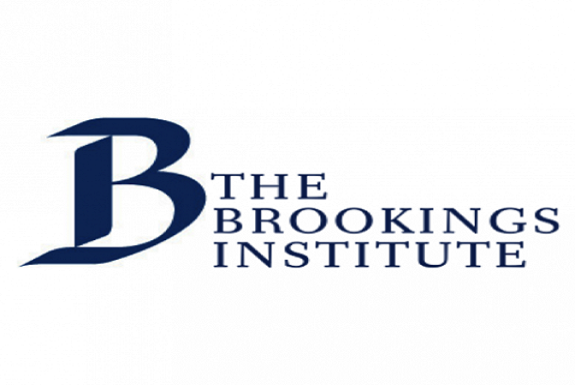 Automation, Artificial Intelligence, and Jobs
by Trends Staff
Sometimes it might seem like most jobs are, or will eventually be, susceptible to replacement by automation. Experts already predict the top-3 industries susceptible to automation over the next decade are "production", "food service" and "transportation".
In a report by Brookings titled Automation and Artificial Intelligence: How Machines are Affecting People and Places suggests, "automation will bring neither apocalypse nor utopia, but instead both benefits and stress alike."
Examining the known impacts of automation on jobs from 1980 to 2016, Brookings makes predictions for 2016 to 2030. Instead of net job gains or losses, the report "focuses on areas of potential occupational change".
The long-haul trucking industry still moves the majority of materials and consumer goods across the country. According to RTS Financial, there are currently "more than 1.7 million heavy-duty and tractor-trailer truck driving jobs" in the U.S. During 2016, commercial truckers moved 10.42 billion tons of freight across our nation. Additionally during 2016, a "trucker driver" was still the most common job in 29 U.S. states, two of which were California and Texas.
The Forbes Technology Council has created a list of 13 different jobs they believe are most likely to be replaced by automation to include: insurance underwriting, warehouse & manufacturing, research & data entry, local TV advertising, banking & retail checkout, fast food service, and of course, long haul trucking.
While not all at-risk jobs will disappear, those that do won't disappear overnight. Ultimately, which sectors and the number of job losses within will only be told by the future. However, we do know how many people currently have jobs in sectors most susceptible to automation in the near future.
Looking at the Washington State Employment Security Department Covered Employment data (clicking the link will download the most recent data set), during 2018 in Spokane County, there were:
Nearly 16,000 jobs in the "Manufacturing" sector earning a total combined $869.3 million.
6,080 jobs in the "Transportation and Warehousing" sector earning a total combined $299.5 million.
Over 19,400 jobs in the "Accommodation and Food Services" sector earning a total combined $403.0 million. 
Again, these are just predictions of a think-tank, but come as data-driven speculation. While losing millions of driving jobs will certainly affect a future economy and the ability for many to find a decent job, it will undoubtedly decrease the number of fatal car accidents (40,000) and permanent injuries (2 million) caused each year in the U.S. by human operated motor vehicles. 
Assessed Value of New Construction: Lagging the State, But is This the Whole Picture?
by Brian Kennedy and Dr. Patrick Jones
A visual analysis of Trend 2.3.2 Assessed Value of New Construction, might indicate that Spokane County is severely underperforming the state. However, from 2002 to 2018, the compound annual growth rate for the county's total assessed value of new construction is 4.6% whereas the state average comes in at 4.4%. So what accounts for these mixed signals? As with most trends covering the construction market, the pre- and post-recession trends tell two different stories.
Leading up to The Great Recession, Spokane County was out performing the state. From 2002-2007 the County's compound annual growth rate was 17.9%, 6.2 percentage points higher than the state rate of 11.8%. This resulted in an assessed value of new construction peak of over one billion dollars in 2007. In the Great Recession and its aftermath, 2008-2011, Spokane's activity declined at a very quicker pace. By 2011 the assessed value of new construction was just 28% that it had been in 2007, whereas the State fared relatively better, falling to just 38% of the prior peak. Beginning 2012 the state began distance itself from Spokane County. Despite a 14.1% annual growth rate since then, the County has been lagging behind the state by an average of 3.1 percentage points per year.
So while outperforming the state prior to the recession, the county fell harder during the recession, and has had a harder time catching up after the recession. According to Cheryl Stewart, executive director of the Inland Northwest Associated General Contractors, the large build up prior to the recession can partly be attributed to "having more inventory on hand already to use up before we started building more." She goes on to state that the slower growth post-recession can also be tied to lot availability, "we just don't have a lot of areas where we can build new homes."
Kieran Sprague, government affairs director of the Spokane Home Builders Association, goes on to state that "our biggest challenge in creating more housing in Spokane County is not just specific to our region, but is indicative of a larger problem facing all professions in the trades, a lack of labor. With the labor shortage we are experiencing, our builders cannot physically accept a higher workload, even if they would like to."
While the assessed value seems to be telling us we are falling behind, Spokane County is still building a high rate. According to the Department of Revenue, in 2018, Spokane County added 9,263 new construction parcels of real property to the tax roll. Only one other county added more, King County, which comes as no surprise. However, in terms of new construction parcels as a share of all real property, Spokane ranks 6th across all counties at 4.56%. This is 2 percentage points higher than King County, ranking 17th. Places like the Tri-Cities are adding new parcels at the highest rate: Franklin leading all counties in the state with Benton ranking 4th.
Despite the quickening pace of building here, the assessed value per capita is still far lower than that of the state. Ms. Stewart attributes this in part to the makeup of our new construction. "We saw a lot of industrial and warehouse construction, which would typically have a lower assessed value that office or retail compared to the Tri-Cities, for example, that saw a lot of retail and medical construction."
So what can the data tell us about moving forward? Kieran states that "considering the labor shortages in the trades and residential permitting staying stable, new construction should stay pretty consistent over the next few years, barring an economic crisis." However, he notes, "construction is a volatile industry," and this is obvious in the trend line with its high peaks and low troughs.
One thing is certain, while our values might not rival the state benchmarks, Spokane's new construction is noticeable. With the completion of the Amazon project in the West Planes, Katerra in the Valley, Avista in the University District, and Greenstone about to break ground on the South Hill, Spokane is building.
8th Graders with 2+ Mental Health or Substance Use Experiences
by Scott Richter and Dr. Patrick Jones
Other than increasing, it's hard to know for sure how much mental health issues in U.S. children have grown over the last 30, 40, or 50-years. Kids disrupting class in the 1950's might have been "diagnosed" as a class clown or a troublemaker and that student had to deal with the consequences of their actions as society understood them at the time. The same child today is more likely be diagnosed and treated for one of many common mental health conditions.
The American Psychological Association reports how typical school age children in the 1980's had more anxiety than child psychiatric patients did in the 1950's. Nationally, the direction of this trend continued as anxiety disorders in children increased by 20% from 2007 to 2012.
Diagnosis of a disorder is the first step. Seeking and following through with treatment is the second step. However, estimates are 20/20 American youth are getting the care they need.
According to the U.S. Centers for Disease Control and Prevention (CDC): roughly 20% of American youth between the ages of 3 and 17 "have a diagnosable mental, emotional or behavioral disorder in a given year" while only 20% of these children are ever diagnosed or treated. 
For anxiety, gender doesn't make a difference before puberty. After, prevalence of anxiety in girls becomes 2:1 to boys.
Pew Research surveyed 920 teens September through November 2018 asking about the problems they see among their peers. 96% of respondents said depression and anxiety were a problem. Of the 96%, 70% said these were a major problem and 26% said a minor problem. Only 4% of respondents said depression and anxiety in their peers was not a problem.  
Looking at the Share of 8th Graders Reporting Two or More Mental Health or Substance Use Experiences on Spokane Trends, we also see prevalence increasing in both the state and county. 
During 2018, nearly one- quarter (23.8%) of 8th grade students in Spokane County reported two or more mental health or substance use experiences 30-days prior to taking the HYS questionnaire, increasing from 18.7% in 2010. In Washington State, 22.4% 8th grade students reported affirmatively in 2018, up from 18.2% in 2010. 
What mental health disorders are included in this Trend? The (CDC) reports during 2016, the most commonly diagnosed mental health disorders in children were:
Attention Deficit-Hyperactivity Disorder (ADHD), 9.4% of U.S. children ages 2-17.
Behavior Disorders, 7.4% of U.S. children ages 3-17.
Anxiety Disorders, 7.1% of U.S. children ages 3-17.
Depression, 3.2% of U.S. children ages 3-17.
More specifically, 
Compared to the general population, both children and adults with mental health disorder are much more likely to develop a substance use disorder. Referred to as a co-occurring disorder (also as a dual-diagnosis or co-morbidity), which in general means two or more disorders increasing the negative effects of each other.
Substance use includes tobacco, alcohol, marijuana, prescription pain medication (non-prescribed), and all other illegal drugs. 
While 19% of U.S. adults with a mental health disorder also have a co-occurring substance use disorder, the share of U.S. adolescents is estimated to be as high as 60-75%.
The source for this Trend is the Washington Office of Superintendent of Public Instruction (OSPI), Healthy Youth Survey (HYS). According to OSPI, the HYS "measures health risk behaviors that contribute to morbidity, mortality, and social problems among youth in Washington State. These behaviors include alcohol, tobacco, and other drug use, behaviors that result in unintentional and intentional injuries (e.g., violence), dietary behaviors, physical activity, and related risk and protective factors."
Fuel Mix for Electricity Consumption in Spokane County is Hardly All Hydro
by Dr. Patrick Jones
For decades, the most well-known Spokane corporation was Washington Water Power. Many people still refer to Avista as "Water Power." So it might come as a surprise that the most recent (2017) breakdown of fuel sources for that electric utility puts hydro at less than 50% of the company's fuel mix.
Since Avista is by far the county's largest electricity provider, its results dominate indicator 4.4.2 - Share of Electricity Consumption by Type. This measure aggregates consumption for all the electric utilities in the county, including Inland, Vera, Modern and Cheney. A quick perusal shows the 2017 overall hydro share of county electricity generation (and consumption) to be about 56%, about the same as a decade ago. The four smaller utilities rely much more on Bonneville Power Administration (BPA) electricity that is largely sourced from hydro. Consequently, the county mix tilts a little more toward hydro than Avista's.
The second most important generation source for the county is natural gas, with about 25% of the overall mix. This wasn't always the case. In 2008, its share was 16%. It might also surprise that the current third most important source is coal. Perhaps many here think that coal smokestacks are found only in the East and Midwest. But, at 11%, coal provides a considerable portion of our power. But compared to a decade ago, when its stood at 21%, "king coal" has become a prince.
Currently in fourth place are renewables. This category represents a basket of various types, ranging wind, to solar to biomass. On a percentage basis, green fuels have grown the fastest over the past decade, rising by over 250%. But that is on top of a low base:  only 2.4% of the mix in 2008. Finally, nuclear power has averaged about 2% of the County mix over the decade, with little year-to-year variation.
Spokane Trends offers a more granular view of renewables in indicator 4.4.3 - Share of Renewable Energy Consumption (Excluding Hydroelectric). The only two components in the County have been biomass and wind. Notable is the rapid growth in wind since the start of the series in 2002. Notable, too, is the larger share of renewables here than statewide. Spokane may not be meeting Governor Inslee's green goals, but we've got a head start.
The comparison of Spokane to Washington is also revealing in overall fuel mix: they are quite different. Consider the 2017 shares for hydro:  56% here versus 68% in Washington. Natural gas plays a correspondingly weaker role statewide, at 11%, far less than half of Spokane's reliance on the fuel. The one element of the mix that could lead Spokane to proclaim itself greener is our slightly lower reliance on coal, as Washington's share stood at slightly over 13% in 2017.
How might the mix in the County shift further? It will depend largely on Avista, since the other electric utilities will undoubtedly source from BPA. Influencing Avista decisions will be recently passed legislation in Olympia, mandating no coal in the mix by 2027 and a completely "carbon neutral" portfolio by 2045.  According to the company, Avista aims to achieve carbon neutrality by "either utilizing non-carbon emitting resources, or investing in or acquiring carbon offsets to net-out emissions created from carbon emitting resources. An example of a carbon offset is acquiring renewable energy credits from a renewable energy resource."
In the company's long-term plans, wind, solar and energy will serve as primary replacements to carbon-emitting fuels. Key will be further advances in the technologies of these strategies: "Meeting this goal will require a continuation of declining costs for clean energy and improvements in technology as well as regulatory support…... We believe that is all possible within the next 25 years."
Brian Henning, co-chair of 350 Spokane, a leading environmental group, largely agrees with Avista on this issue. He stated, "This (the timeline) is achievable thanks to two important facts: 1) At both national and local levels, electricity usage stopped rising about 12 years ago due to efficiency gains, and; 2) the price of electricity from wind and solar has plunged much faster than expected -- by more than 70% in the past decade -- so that new wind farms now produce the nation's cheapest power by far, even as costs continue dropping. Meanwhile, solar costs are falling even faster, and storage costs are declining as well. The Inland Northwest also has world-class opportunities for pumped storage…..We can do this."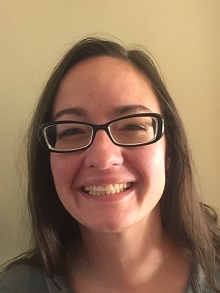 5-Questions with: Katy Sheehan
Executive Director of the Community Building Foundation
Q1: Can you tell us what the current priorities of the Community Building Foundation are?
A1: The priorities of the Community Building Foundation revolve around helping people in Spokane experience justice, vibrancy, and sustainability. We cast a broad net in our funding areas but are also currently focusing on supporting programs around women's leadership and climate resilience in our region. Programs that focus on racial equity and build opportunities in communities of color are also a high priority. Finally, we aim to host spaces in our buildings where people feel welcome to join together to make Spokane a more vibrant place. 
Q2: To what degree do applicants for funds from the Foundation need to make their case with data?
A2: The foundation takes a very relational approach to gathering information about proposals.  That means we sit down with almost all applicants and learn about the issue they aim to address.  We receive proposals in many areas including housing, addiction services, protecting the river, scholarships, youth development, and child care, to name a few. That means we are not experts in any one problem and depend on applicants to explain why an issue is. When we're looking at a stack of proposals and when a clear case is made through data that there is an unaddressed need in Spokane where our funds will have an impact, it makes our job a whole lot easier.
Q3: Has Spokane Trends helped inform the Foundation's work? If so, can you give us a couple examples?
A3: I meet with a lot of people because part of my job is to connect our grantees, tenants in the Community Building, and partners with one another. I have used Spokane Trends in several different ways.  Whenever I hear someone say, "We need to collect information about X," I always direct them to the site and the vast array of data that are already available to the public.  I also send organizations to the site when they are writing grants. Nonprofits are not generally known for their own data-gathering abilities, so a site where community data points are available is incredibly useful when nonprofits are trying to help funders, especially non-local funders, understand the issues here in Spokane.
Q4: You moved back to Spokane from Brooklyn several years ago. As you look at the full set of metrics on the Trends site from a "born and raised (& now returned)" perspective, do any jump out at you?
Q4: I came back to Spokane in 2014 after being away for 15 years.  When I left, I thought it was forever because the downtown was dying, there wasn't much for a young person to do, and there weren't many great jobs. When I decided to come back, I knew that there had been a lot of growth in the region. But I am particularly surprised by trends in our housing market, for example, the data from "6.3.3 Monthly Supply of Homes listed by Price Level" is astounding to me.  While I see that Washington's housing supply is shrinking too, I am amazed that the Spokane numbers are even less than the rest of our state. I think that a lot of folks want to live in our region and it makes me glad I've reinvested in this community.
Q5: As a lawyer, you may not have received much exposure to crafting arguments with quantitative information. If true, has that lens shifted a bit since you returned to run the Foundation?
A5: First things first, lawyers love using data to craft an argument. They also love poking holes in data to craft an argument! But I use data now to understand issues in our community and to see where we can shift resources to address current needs and if possible, those in the future.  Our philanthropy is a constant balancing act between funding direct services and working on systemic problems. Data is an important tool that I use to understand where our foundation should be on that continuum. I'm grateful to Spokane Trends for being such a tremendous resource for me and in our community.