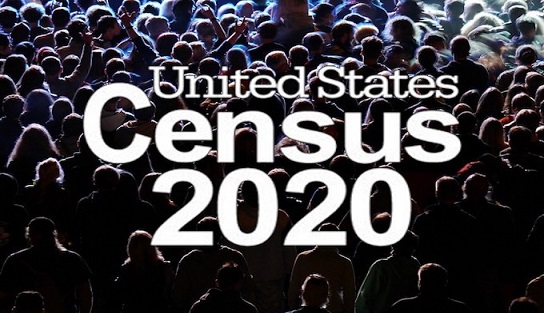 Gearing Up For The 2020 Decennial United States CensusMeet the Spokane County Complete Count Team
The decennial census, required by the U.S. Constitution, ultimately creates indispensable data at the national, state, county, municipal and sub-municipal levels. According to census.gov, the census attempts to count every person in the U.S. where they "live and sleep." More than just a simple population count, the census determines the number of U.S. House of Representative seats for each state, assists the redrawing of state legislative district boundaries, and is the basis for the distribution of more than $675 billion in federal funds annually to support states, counties and communities' vital programs — impacting housing, education, transportation, employment, health care and public policy.Questions on the decennial census are to be submitted to the U.S. Congress no later than two-years before the census occurs. Questions planned for the 2020 Census can be accessed here. The document includes interesting factoids, such as what year each question first appeared on the census, what specific data will be created from the response, and how the results help communities.The resulting answers from questions asked on the census produce the data found on the American FactFinder website, which is the source for more than 40 indicators on the Spokane Trends website, or roughly 20% of the total number of indicators.According to the U.S. Census Bureau, "The decennial census is the largest mobilization and operation conducted in the United States and requires years of research, planning, and development of methods and infrastructure to ensure an accurate and complete count."Of course, the decennial census requires planning and mobilization at the federal level, but without the same planning and mobilization at the local level, it would be difficult or impossible to fulfill the U.S. Constitutional mandate of conducting a census every 10-years.  In Washington State, the Office of Financial Management (OFM) "serves as the liaison between the state and the U.S. Census Bureau, acts as an advocate on census-related issues for Washington and facilitates the bureau's mission of achieving a complete, accurate 2020 census count."Under the OFM, Complete Count Committees are being created with the purpose of bringing "together community leaders to ensure a complete count of residents in the targeted area." Complete Count Committees seek to combine" the expertise and knowledge of a representative group of local community, business, philanthropic, and elected leaders to strategize about how to:Educate Washington state residents about the censusExplain innovations…and dispel mythsEngender trust in the processEncourage and ensure self-response and cooperation with census workers"What's at stake? Washington State receives approximately $13.7 billion annually in federal funds distributed to human service, community development, and health programs in the state.Interested in learning more or volunteering, contact Alex Panagotacos, Spokane County Complete Count Committee Coordinator at (509) 624-2606, by email: apanagotacos@innovia.org, or visit www.spokanecensus.org.Participation includes all cities and towns in the county, plus the county government. Organizations involved include:Innovia FoundationSpokane International AirportSpokane TransitWashington State Department of Transportation (WSDOT)Governor Inslee's Complete Count Appointees for Spokane County include:Amber Waldref, Northeast Community CenterTodd Woodard, Spokane AirportsSenator Mike Padden, 4th Legislative District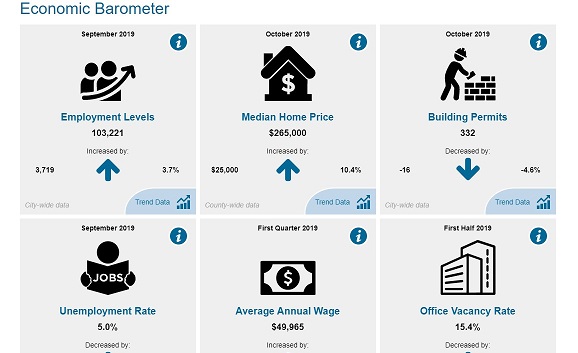 City of Spokane Economic Barometer Indicators WebsiteSharpen Your Data Bits - Spokane Has New Data to Drill Into
It's probably safe to assume people who think or perhaps have even said out loud "That's too much data!" might not be of the nerdish ilk who enjoy data like it's a sport. Unlike you, chances are they aren't subscribed to the Spokane Trends newsletter and blog, when good data can increase confidence when making decisions. Since you, faithful reader and web user, are likely not of that ilk, here's more data for you. The economic development division of the City of Spokane has a new webpage called the City of Spokane Economic Barometer.You'll find similar (number of people employed, median home price, number of building permits, and more) and unique (office vacancy rate, industrial vacancy rate, share of companies hiring, and more) indicators compared to Spokane Trends. If the data is measuring the same thing, the Economic Barometer website (specific to the City of Spokane also offering county-wide and historical trend data), it's presented using shorter blocks of time, such as monthly, instead of annually, which is the block of time most commonly offered on Spokane Trends.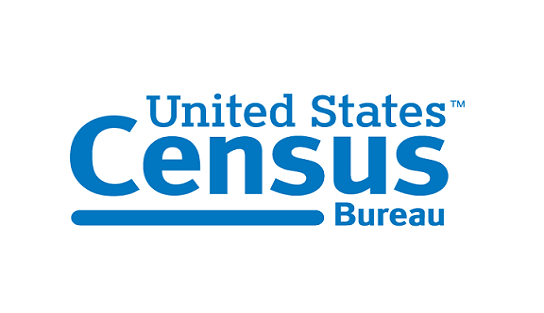 New Interactive: Mapping America's Rental Housing CrisisExtremely Low-Income Renter Data For All U.S. Counties
From the start of the housing bubble to now, there is virtually no place left in the U.S. unaffected by housing costs, regardless if you are currently looking to buy or rent. While there are many reasons for this occurring, the mainstream media has perhaps focused more on home buyers than on renters.Our neighbors to the south in Oregon made national news earlier this year as they were the first in the nation to impose rent control, adding weight to discussions in Washington State. Oregon's new law caps annual rent increases at 7%. While the 7% annual increase outpaces both inflation and wage growth, if Oregon's law was applied to Spokane County, $800 monthly rent during year-one would increase by just over 40% during the last 5-years instead of by 45% the county actually experienced.National inflation rates ranged from a low of 0.7% (in 2015) to a high of 3.0% (in 2011). Wages are even slower growing based upon the Average Wage Index (AWI) offered by the U.S. Social Security Administration. Since 1984, the national annual average increased by approximately 3.52%, with the highest annual increase occurring in 1987 at 6.38%. Over the last 10-years (2009-2018), the average annual increase of the AWI was only 2.36% with the lowest annual increase (-1.51%) occurred in 2009, and the highest annual increase (3.62%) occurred in 2018.The Assisted Housing Initiative, a project of the Urban Institute has another way to show the housing cost burden of renters. Offering an interactive called Mapping America's Rental Housing Crisis, the project is self-described as the "best estimate of the affordable rental housing gap and federal assistance for extremely low-income (ELI) renter households at the county level in the United States."The main premise of the project is since 2000, rents have increased in the U.S. at the same time the number of renters in need of affordable housing has also increased.Using HUD and USDA housing assistance options on for the 5-year period of 2010-2014 in the U.S., there were approximately 11.775 million extremely low-income (ELI) households with only about 5.374 million adequate, affordable, and available housing units. The ratio produced by the most recent data available (2014) shows nationally, there were 46 adequate, affordable, and available housing units for every 100 ELI renter households (5,374,785-to-11,775,631).More locally in Spokane County during 2014, there were approximately 39 adequate, affordable, and available housing units for every 100 ELI renter households (7,749-to-19,981). It's estimated a family of four in Spokane County in 2014 earned a maximum of $23,780.
Spokane Renters Severely Burdened Shows Little Improvementby Dr. Patrick JonesFundamental to a thriving life is adequate shelter. Fundamental also is our ability to afford that shelter. For several thousand Spokanites, housing may be available but very challenging to pay for. Statistically, these are residents who pay 50% of more of their income on shelter costs (rent and utilities). Housing experts refer to them as "severely burdened."As Indicator 6.2.3 reveals, nearly 18,000 Spokane County renters fell into this category in 2018. This estimate represents a slight decline from the peak year of 2015, but not by very much, about 1,000. This category made up nearly a quarter (24%) of all renters in the county in 2018. Compared to a decade ago, little has improved. Then (2009) about 27% of all renters faced this budget challenge, statistically no different than now.It is true that incomes of the "middle" have risen since 2009. Median household income (MHI) in the county climbed 34% cumulatively over the decade, as Indicator 2.1.1 shows. Over the same period, median rent for all apartments in the county went up by a lower amount - 25% - according to the U.S. Census. So for those renters in the middle income range, the rent burden has gotten a bit less.The plight of those severely burdened by shelter costs, however, isn't informed by values for middle incomes. Severely burdened renters likely find themselves in the lowest decile of the income distribution. Just because the median rose doesn't mean that incomes of the lowest decile rose at the same rate. Unfortunately, we do not have values of MHI by decile to report. But for the trend in Indicator 6.2.3 to make sense, incomes in the lowest decile rose since 2015 by a little higher percentage than rents went up. As a consequence, the 2018 estimate of those facing these challenges went down slightly.How might a community respond to those with shelter costs taking up at least half of their income? There are two general approaches: helping them increase incomes or assisting in lowering their shelter costs.Let's take up incomes first. For this demographic, wages undoubtedly make up their incomes. Wage income rises if either the unemployed find jobs or if those with jobs earn more per hour. As Indicator 2.4.6 shows, the county has added over 14,000 jobs between 2015 and 2018. Whether much of this job creation was enjoyed by the lowest decile of income earners remains an open question, however. Typically, unemployment is concentrated in those with lower levels of income and education, as the Bureau of Labor Statistics has documented. Consequently, a policy of worker training or re-training might help our community's lowest earners become more employable.The same policy remedy applies to boosting hourly earnings as well:  provide greater program opportunities for skills acquisition. These open a door but don't guarantee that a person will move to higher-paying work. Of course, a higher minimum wage will help. Between 2015 and 2018, Washington state's minimum wage rose from $9.47/hr to $11.50/hr. It is now $12/hr and scheduled to climb to $13.50 in 2020.These strategies assume that the majority who currently are in the lowest decile of income are employable. It may well be the case that due to age or disability, they are not. In 2018, Census estimated that nearly 42,000, or 14% of the working age (18-64) population in the county was, in some form, disabled. Pamela Tietz, executive director of Spokane Housing Authority, reported, "Roughly 60% of the people we serve are disabled or elderly. That has held pretty steady." Some of the disabled may find work but many may not, especially those with ambulatory, vision or hearing disabilities. And the participation in the labor force for senior has been rising lately, but remains a small percentage. Consequently, it is likely that there will be a segment of our renting population where employment is not an option.The other large policy arena, more affordable housing, becomes all the more important for this demographic. But it also is critical for those who can work. Market rate rental housing is likely out of reach for those with incomes in the lowest 10% of the population, leaving subsidized units as the one remaining opportunity to lower the burden of shelter.According to Census, about 8,000 apartment units were constructed between 2014 and 2018. At the end of last year, the estimated rental unit inventory stood at 63,600. Of this total, Census doesn't report how many were market rate or subsidized. One estimate, by Affordable Housing Online, puts the current subsidized count at approximately 7,800 in the county. But for the share of the severely burdened renters to decline, more affordable units will need to be built.Thankfully, more units are on their way. Summing up the efforts of all county organizations working in affordable housing, Tietz estimates that at least 450 units should come online in the next 3-4 years. It is doubtful, however, that these will meet the need. Tietz further commented, "We're way behind (in Spokane). The need far outweighs the units in the pipeline."In the end, we as a community will need to decide whether a 25% share of renters who are severely burdened by shelter costs is acceptable. As Indicator 6.2.3 shows, our experience isn't that different than throughout the U.S. But wouldn't it be refreshing for Spokane to be above average by this measure?
Homelessness in Our Community: Slow and Steady Declines Impacted by Market Forces and Methodology Changesby Brian Kennedy and Dr. Patrick JonesAs we gear up for the new year, January brings about another round of the annual point in time count of the homeless population through the nation. Numerous social workers, volunteers, non-profits, and warm hearted people take to the streets on some of the coldest days in Spokane in order to help assess the magnitude of the homelessness issue in our community.What do the homeless look like in Spokane? It is easy to generalize what a homeless person is but they are not a homogeneous group of people. Did you know that in 2019 there were twenty-one unaccompanied minors who were homeless? Or that there were 85 homeless veterans out on the streets? Only 20% of the 1,307 were chronically homeless, meaning the other 80% are individuals like you and I who may have encountered a series of unfortunate events who have the best chance at improving their housing status through the great work our community provides.The U.S. Department of Housing and Urban Development (HUD) breaks down the population further, shedding light on what we perceive to be homeless community in our County. In 2018, 307 individuals, or 25%, had a severe mental illness; 184, or 15%, had chronic substance abuse issues; and 121, or 10%, are victims of domestic violence. All this comes from the point-in-time count.Before jumping into the trend, observed on Indicator 6.4.5, let's take a look at how the count is done. The Homeless Housing and Assistance Act mandates that a census be taken in an effort to count all homeless individuals living outdoors, in shelters, and in transitional housing. This census is conducted in accordance with the requirements of the U.S. Department of Housing and Urban Development (HUD). The count takes place in January, specifically the 24th for the upcoming 2020 census.In the last two years the methodology has shifted slightly. According to Sharon Stadelman of Catholic Charities Eastern Washington, the effort is now conducted over the course of 7 days. Before, outreach and the count took place all within one day. The homeless count still focuses primarily on the individuals housing status on one specific day, but outreach and contacting individuals take place over seven days. Additionally, in the last few years, volunteers are now utilizing a more mobile approach, using iPads and phones to reach individuals for real time data collection. Over the 7-day period, volunteers and agency workers spread out through the community. conducting interviews at places such as food banks and emergency shelters, and trying to get an accurate portrait of the number of individuals facing homelessness.Starting this trend, in 2006, there were 1,592 homeless persons, of which about two thirds were sheltered and one third were not. Thirteen years later, in 2019, that number had steadily declined to 1,309, where three out of four were sheltered.The rate has been falling as well. In 2006, Spokane experienced 3.6 homeless persons per 1,000 residents, sitting 0.2 above the state average of 3.4. By 2019 Spokane had improved its standing to the state, falling to 2.5 per 1,000, 0.4 lower than seen statewide.As observed over the entirety of the trend, the absolute and rate of homelessness has fallen in our community. However, in the last three years that number has slightly increased from the 2016 low. The reasons contributing to the slight uptick since the 2016 low point can't be pointed in one direction but rather a multitude of various compounding scenarios.Kay Murano, of the Spokane Low Income Housing Alliance, states that in the aftermath of The Great Recession "emphasis on helping people out of poverty and additional funding was made available to social service agencies working to eliminate homelessness from 2008-2016. The funding worked and we saw decreases in homelessness." The trend data certainly supports this notion. However, what she saw was that families were still struggling to make rent. This too is supported by the data, Indicator 6.2.3, shows that nearly one out of four renting households is paying 50% or more of their income goes to rent; leaving many households with very little income left for an emergency safety net. With the rental vacancy rates in the past few years the lowest they've been observed in nearly fifteen years, the upward pressures continue on rent; supported with data the American Community Survey, median rent price has jumped from $795 in 2015 to $921 in 2018.In addition to compounding housing market forces, Sharon mentions that simply "shifting from conducting the count all in one day to conducting the count over the course of 7 (as mentioned above) plus the increased outreach to locations that have previously not been counted leads to gleaning higher numbers as well." In other words, simply being more accurate in counting our homeless in recent years has added numbers. Though she does recognize this is not the only reasoning behind the recent increase, it does contribute to the recent growth.Getting an accurate count of the issue is the first step, and in Spokane, it isn't the only step. There is a multitude of agencies addressing this very topic. An initiative through Priority Spokane, the Community Health Worker Program, has been combating homelessness by partnering with families in schools. In addition to dialing 2-1-1 to obtain information on a variety of health and human services, 211 has launched a Facebook page that provides the community with updates on the nightly shelter bed availability. Through the Washington State's Medicaid Transformation Demonstration, providing across Washington State are able to support people experiencing homelessness and behavioral health challenges regardless of their housing status. Catholic Charities is currently supporting close to 200 households through this program. For any additional information on services, Spokane Neighborhood Action Partners (SNAP) published a reference guide and map of emergency services available in our community.Fighting homelessness has never been said to be an easy task. However, in Spokane County, the total number of homeless persons and the rate per 1,000 residents has been on a steady, albeit slow, decline since 2006. What is clear is that the way in which obtain information on homeless individuals has been improving, laying the foundation to accurately address the issues facing the homeless community. Whether it is through income growth, addressing affordable housing, or providing access to services through outreach, it's important to recognize the good work being done to combat this issue.
Spokane Incomes Soared in 2018, at Four Times U.S. Rateby Dr. Patrick JonesSpokane has often carried a bit of chip on its shoulder when comparisons to larger metro areas in the Pacific Northwest are made. Our cultural offerings, the types of jobs and our incomes – to name a few aspects – have been viewed as lower than in Portland or Seattle. Perhaps those comparisons aren't the best ones, due to size differences. Yet, it is true that we've lagged behind national averages in several measures. In one key comparison, however, perhaps no more.A few weeks ago, the American Community Survey of the U.S. Census released its 2018 estimates of median household income (MHI). The median is a measure of the middle of a set of numbers; in the case of incomes it is usually seen as more representative of the middle than the calculation of an average. A median is simply that number that divides a string of values into two equal halves. While households often consist of a family, they may also be made up of unrelated individuals living together.Financial analysts often view median household income as the measure that captures more about the economy than any other. Consequently, MHI underpins local government credit worthiness ratings. And it is a report card of how economic development efforts are succeeding, since most economic development strategies now target not just jobs but jobs that pay better than average.The 2018 MHI estimates for this community? Nothing short of astonishing, compared to prior estimates. Median household income climbed 12% in the County overall, 16% in the City of Spokane, and 11% in City of Spokane Valley over 2017. These are unprecedented jumps. Contrast these increases to the growth rate of MHI in the state, one of the top performers in the country in 2018:  4%. And the Spokane experience far outstripped the increase in the U.S. of 2.7%. As a result, the County nearly reached parity with the U.S. for the first time since the 1970s. In particular, as Indicator 2.1.1 shows, County MHI was $59,783 versus $61,937 in 2018.All indicators on Spokane Trends tell a story or stories. What is the story here? It undoubtedly consists of several threads. First, wages and salaries went up. The bulk of our income comes from wages and salaries. For 2018, the average annual wage of the County climbed  3.8% compared to 2017, as Indicator 2.1.4 shows. This was enjoyed the best year-over-year change in a while. But it doesn't translate into an income gain of 12%.Another thread shows more people working. One indicator, also based on a survey, shows an additional nearly 4,000 more. See Indicator 2.4.1. Many of the new job holders could represent second wage earners in a household.Yet another thread lies in the movement of people into the County in 2018. The number, over 7,000, represents the highest on record, as Indicator 0.2.1 reveals. Some newcomers may not be searching for work here, but bringing jobs with them. For self-employed consultants who are escaping higher-priced and less amenity-rich metro areas, it is likely that that they are paid well.And some of the newcomers could well be employed remotely. Census data from On the Map for 2017 show that 2.2% of residents of the county named Seattle as the geography of their work. Data are not yet available for 2018, but it could well be that that a higher percentage in 2018 called Seattle, or another metro area with wages higher than here, as their workplace.Finally, it could be that some of these 7,000 new county residents are wealthy enough to count investment income as a significant part of their total income. On average, investment income makes up 23% of personal income here.  In general, Grant Forsyth, chief economist of Avista Corp, points to these newcomers to the county as a likely source of income gains above the wage increases.Whatever the reasons may be, the consequences of rapidly growing MHI are all positive. One is increased retail spending. As seen in Indicator 2.2.4, retail spending climbed 8.8% county-wide in 2018. That in turn, leads to fuller local government coffers. Increasing MHI usually implies that some people in poverty have climbed over the Federal Poverty threshold. We see modest evidence of that in Indicator 2.5.1, where the all-age poverty rate in the county notched down from 14.1% to 13.1%.Another consequence is wealth accumulation, that is, unless we spend all the additional income (unlikely, even for Americans).  A greater wealth base holds promise for greater philanthropy and support of public investments.To the former, ever-so-modest slogan for Spokane as "near nature, near perfect," we can now add "near to America's financial middle." When will Spokane's incomes finally exceed those of the U.S.? If the trends of the past decade continue, that day is not too far away, likely by 2022. Stay tuned.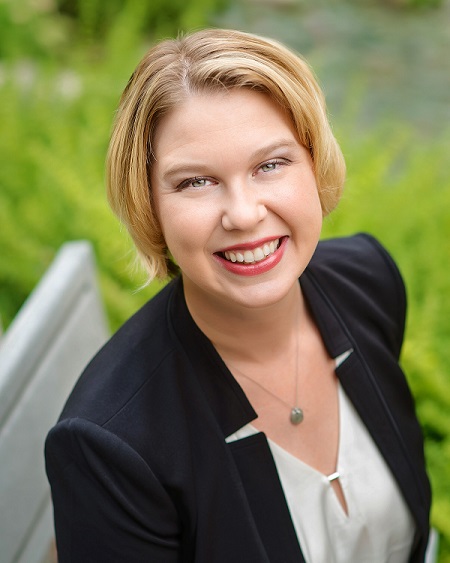 5-Questions with: Sara Clements-SampsonCommunity Health Investment Manager of Providence/St. Joseph Health for Washington and Montana 
Q1) Can you tell us what a community health investment manager does?A1) A Community Health Investment Manager is responsible for conducting a health needs assessment and identifying which of those needs the hospital is positioned to address and find partners to help address those needs.  We are required to conduct these needs assessments every three years.Q2) In that role, what data does your office pay close attention to?A2) Data is important in identifying the needs of the community.  We look at trend data to see where we want to change the trend.  We also want to see if our efforts are having an impact on the broader community and if we are seeing the data reflect that impact.Q3) Has the content of Spokane Trends contributed to your work at Providence/St. Joseph?A3) YES!  We rely on this data to look back on the previous needs assessments and ensure the data is still being collected or what changes were made in the data collection.Q4) You've been a resident of Spokane for quite a while. As you look at the Trends outside the purview of your work, do any of the measures surprise you?A4) I am continually surprised at the rise in child abuse rates.  These are our youngest residents, often without a voice of their own.  I can't fathom turning to violence towards these children with the continued education and support services being provided for young families.  It never seems to be enough.Q5) Your job gives you a unique perch to observe the workings of many community-based organizations. Do you have a sense that these groups have a greater ease of using data to make their decisions than a few years ago?A5) I do think data is becoming more prevalent in community-based organizations.  It helps them tell their story.  We can go back to numbers and data to emphasize the need that may not be seen anecdotally.