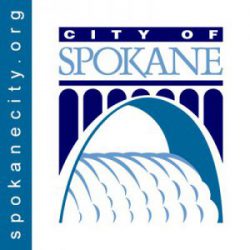 It's probably safe to assume people who think or perhaps have even said out loud "That's too much data!" might not be of the nerdish ilk who enjoy data like it's a sport. Unlike you, chances are they aren't subscribed to the Spokane Trends newsletter and blog, when good data can increase confidence when making decisions. 
Since you, faithful reader and web user, are likely not of that ilk, here's more data for you. The economic development division of the City of Spokane has a new webpage called the City of Spokane Economic Barometer.
You'll find similar (number of people employed, median home price, number of building permits, and more) and unique (office vacancy rate, industrial vacancy rate, share of companies hiring, and more) indicators compared to Spokane Trends. If the data is measuring the same thing, the Economic Barometer website (specific to the City of Spokane also offering county-wide and historical trend data), it's presented using shorter blocks of time, such as monthly, instead of annually, which is the block of time most commonly offered on Spokane Trends.